Introduction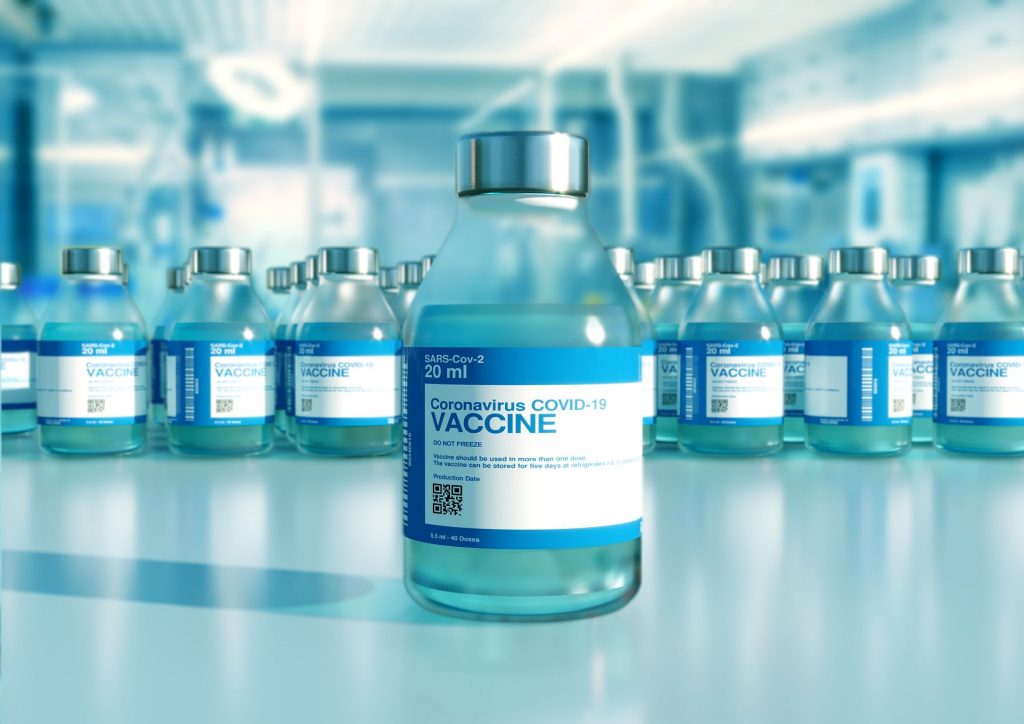 Despite the widespread media silence, there are doctors, scientists, organisations and groups that oppose the rationale for (1) the lockdown, (2) the efficacy or fitness for purpose of the PCR Test used to diagnose Covid and/or (3) the over hasty rollout of the Covid 19 vaccinations. Certain professionals and scientists are warning that the invasive procedures now being implemented are improperly tested, unfit for purpose, recklessly rolled out, and highly experimental. It should be noted that the vaccine generally enjoys corporate immunity. Legal immunity, needless to say, undermines corporate accountability.
On December 1, 2020, the ex-Pfizer head of respiratory research, Dr Michael Yeadon, and the lung specialist and epidemiologist, Dr Wolfgang Wodarg, filed an application with the European Medicine Agency (responsible for European Union drug approval), for the immediate suspension of all SARS CoV 2 vaccine studies, in particular the BioNTech/Pfizer study on BNT162b (EudraCT number 2020-002641-42 see: https://bit.ly/38Jt7lQ). It was Dr Wolfgang Wodarg who warned of the inefficacy of the H1N1 Swine Flu vaccine, the vast financial incentives that, he argued, drove their deployment, and the chronic illness that, he warned, would emerge after exposure to the vaccine. His concerns were borne out by the narcolepsy and cataplexy that emerged, arguably, as a result of the H1N1 Swine Flu vaccine, Pandemrix, both of which were triggered, it was said, after the injection. These chronic illnesses were not apparent in the patients at the time of vaccination.
Britain's £100 billion Operation Moonshot comprises certain invasive procedures: first, the nasopharyngeal PCR test, whose efficacy, for this purpose at least, is doubted by the Nobel prizewinning inventor Kary B Mullis himself, and secondly, the vaccines. Critics argue that there is a need for far greater scrutiny of the rationale for the lockdown, test and vaccine, particularly in view of the warnings below and the known dangers of improperly tested pharmaceutical products. Only recently, the following damages were awarded. In 2012, Glaxo Smith Kline was forced to pay $3 billion ($1 billion in criminal damages, $2 billion in civil). In 2009, Pfizer paid out $2.3 billion. In 2013, Johnson & Johnson paid $2.2 billion. In 2009, Eli Lilly paid $1.4 billion. What is to be gleaned from this? Only that pharmaceutical companies can and do get it wrong. The accusation that anyone doubting a 'warp speed', improperly tested pharmaceutical product is anti-science or a 'quack' is poorly conceived. The same would have been said of critics of the pharmaceutical products subject to massive compensation orders. Just as companies can supply defective products and advice, so too can governments. But any argument from Luddism is contradicted by the reality of tortious and criminal pharmaceutical liability.
The scientists mentioned below criticise a catalogue of different aspects of current global Covid strategy. They come from a variety of backgrounds. I do not propose to classify or summarise the contents of each and every site. To do so would obfuscate their own message and create an Ockham style distraction. Most are not anti-vaccine per se, only cautious about current international Covid policy. Some, like signatories to the Great Barrington Declaration, address the practical wisdom of the lockdown in the context of the scientific evidence. Importantly, the objection that there have been efforts to hijack the Barrington Declaration with bogus names only proves the determination of those seeking to undermine critical efforts by genuine authorities in their field. One critic of the Declaration, Nafeez Ahmed, for example, a writer at Byline Times (13/10/20), warns ominously that a "Koch-funded public relations agency aided the Great Barrington Declaration sponsor" and warns against taking seriously some of the most authoritative voices in the world. Among the signatories are Martin Kulldorff, Sunetra Gupta, Jay Bhattacharya, Sucharit Bhakdi, Angus Dalgleish, Mike Hulme, David L. Katz, Michael Levitt, Gülnur Muradoğlu, David Livermore, Jonas F. Ludvigsson, and Karol Sikora, all reputable scientists. The framers of the Declaration, in any case, deny on their website any financial incentive. Of the signatories, there are 727,140 concerned citizens, 40,199 medical practitioners and 13,290 medical and public health professionals. Efforts to denigrate the Declaration by citing deliberately bogus signatories can only be regarded as ill founded.
Readers who expect an authoritative set of links to scholarly articles will be disappointed. Such is not the purpose of this list. My intention here is to supply easily accessible material that speaks to ordinary people. These links are available online. I was greatly assisted in this endeavour by ongoing posts by friends on social media, particularly, those Awake on Telegram. Articles linking to the question of the pathogenesis via autoimmunity via exposure by either infection or injection are referred to the work of James Lyons-Weiler. What "pathogenic priming" means is that there may be an autoimmune basis to pathogenesis (or full blown serious later adverse reactions). In principle, those receiving the vaccine may experience no adverse reaction immediately after the vaccine but develop, for example, pulmonary fibrosis triggered by events taking place much later.
Given the warnings of so many scientists, doctors and academics, I supply without apology an information list (with surface links for ease of transport) for those seeking an alternative to the censorship and silence that characterises the current consensus.
General References
Urgent Warnings Censored
More doctors on vaccines
Documentaries
In November 2020, Dr. Peter Jay Hotez said of the new mRNA vaccines: "I worry about innovation at the expense of practicality because [the mRNA vaccines] are weighted toward technology platforms that have never made it to licensure before." Hotez is a major proponent of vaccines and is a Professor of Pediatrics and Molecular Virology & Microbiology at Baylor College of Medicine, where he is also Director of the Texas Children's Hospital Center for Vaccine Development.
Michal Linial, PhD is a Professor of Biochemistry and media expert. She recently stated, "I won't be taking it [the mRNA vaccine] immediately – probably not for at least the coming year. We have to wait and see whether it really works. We will have a safety profile for only a certain number of months, so if there is a long-term effect after two years, we cannot know."
Concluding Remarks
The purpose of this list is circumscribed. It is parasitic upon the critiques of medics, scientists and other professionals. These are people speaking for themselves. I have not attempted to summarise their claims. I have only supplied links. Their scepticism relates to the rationale for the lockdown, the test and the vaccines. As a legal academic, my concern is with the reality of the tortious and criminal liability that attends products and procedures.
Without entering into an independent political discussion beyond the remit of this summary, there are financial and political interests in pursuing a siege (consisting of lockdown and the destruction of businesses and economies), potentially dangerous procedures against populations and the rollout of improperly tested pharmaceutical products. These may include financial incentives, efforts at population control, totalitarian global governance, destruction of democratic rights and freedoms by totalitarian nations and political hegemony by forces hostile to basic rights and freedoms. (Only recently, the identities of 2 million Chinese Communist Party agents were released and these were found to be embedded in corporations (like Pfizer), universities and public institutions. (https://bit.ly/2LXvPLH) The CCP continues to influence Covid 19 strategies globally. (https://bit.ly/3qqfMVt)
If any of these possibilities is operating here, lockdown may well be the beginning of a form of global rule that destroys basic rights to life, liberty, autonomy, privacy and free speech. We do not expect to be executed for sharing ideas, dissenting opinion or apostasy. These are the rights and freedoms to which we, in the democratic world, have become accustomed.
---
*Special thanks to those 'Awake' on Telegram for much of the list cited above.